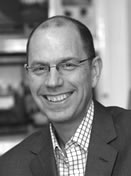 Despite one of the wettest summers on record, there has been little if no dampening effect on the property market in and around Poynton and Bramhall.
The Diamond Jubilee, European Football Championships and, of course, the Olympics have all captured the imagination and time of everyone but transaction levels have remained strong.
There has been some tailing off of in terms of the volume of enquiries from buyers but those that are registering and looking are serious and are making positive decisions to purchase.
The number of new properties coming to the market has also reduced slightly but again, sellers are, in the main, being realistic on price and good levels of sales are being made.
Basically we are maintaining transaction volumes but, with slightly less property coming to the market, our stock levels are reducing. This in turn is helping maintain prices whereas across the UK generally there are signs that prices are falling slightly.
The lettings market remains strong with demand continuing to match or outstrip supply although there are some signs of "overheating" with growing numbers of potential tenants finding it difficult to pay the high levels of rent that the market is commanding.
We have always recommended that landlords balance getting the last pound coin of rent with the need for a quality tenant and our vigilant approach to referencing and on-going management means that arrears levels remain very low.
The mortgage market remains tight but there are some excellent schemes available for purchasers, buy to let investors and those looking to re-mortgage.
Re-mortgaging is proving to be a sensible option for many, either to simply reduce monthly outgoings or to raise capital for home improvements or to purchase an investment property.
Towards the end of 2012 there will be an equalisation of gender in regards life cover and for many this could result in higher premiums. It could therefore be advantageous to secure a policy now.
Our qualified mortgage advisers will be pleased to discuss your situation and requirements in confidence.
At Richard Lowth & Company we are also busy getting ready for the move into our new premises at 6 London Road North which will provide us with much more space and reinforces our commitment and belief in the strength of the local property market.
On a personal note I am also busy pounding the pavements of Poynton by way of preparation for the New York Marathon in November. Whilst my times are not quite up to Olympic standards I shall be announcing the local good cause I will be running in aid of very soon and hope that many of you will be kind enough to support me.
Finally, whilst August is traditionally a peak holiday month and with the Olympics dominating TV screens it may perhaps be overly optimistic to think that the market will be "firing on all cylinders," I do however believe that, for those who take the time to investigate, it could prove to be a good month to get moving.
Richard Lowth MNAEA MARLA
Managing Director