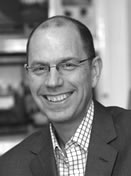 September signals the end of the traditional summer holiday period and, with children returning to school, it is a time when many turn their heads towards moving home.
The property market in and around Poynton is showing remarkable resilience despite the overall challenging economic conditions. Nationally, unemployment levels have fallen slightly and interest rates remain at historic lows and for many, the opportunity to move home has never looked better.
For those with good sized deposits or decent amounts of equity in their present homes, the mortgage market has some excellent deals on offer. For those seeking to invest in a buy to let property or extend the size of an existing portfolio there are again many superbly priced mortgage schemes available.
Naturally the summer period saw a slowdown in the number of new instructions coming to the market and this helped heighten desire and decision making amongst buyers. The balance between supply and demand is likely to shift a little during the autumn months but I expect this to remain fairly finely balanced meaning reasonable choice and steady prices.
Despite a slowing of new instructions in recent weeks, we still have an excellent selection of property available to suit all pockets and requirements from £79,000 to just short of £800,000.
The lettings market has continued to grow and demand remains strong. With many young people in particular having to take time to secure sufficient deposits to buy, the private rental sector has provided the opportunity for many to have their own homes, albeit on a rental basis.
Our selection of property available to rent is changing almost daily but, as I write, we have properties available between £395 and £1250 per calendar month.
Later this year the Government will be launching the "Green Deal" which it is hoped will help property owners improve the energy efficiency of their properties through the provision of funding to enable appropriate upgrades to be made. These upgrades will be paid for over time via an increase in electricity bills. Properties will qualify for the "Green Deal" if the savings made by any improvements are greater than the cost and payback of doing the work. This is great news for landlords who can improve the quality of their stock with the cost of the work being paid by the tenant through their electricity bill. The tenant still gains as the increase in electricity bill costs will be less than the benefit of the works carried out. A genuine, win, win situation.
At Richard Lowth, September also sees the opening of our prominent new office at 6 London Road North. The team and myself are very excited at the prospect of opening our new showroom which we have spent the last few weeks preparing and fitting out.
For the last few weeks we have also been able to make the "tongue in cheek" comment that we have more offices in Poynton than any other agent! Certainly our commitment to the area is total and we look forward to welcoming clients and customers, past, present and future through our doors. Finally, the autumn market looks positive and the team and myself look forward to being of assistance to you.
Yours
Richard Lowth MNAEA MARLA