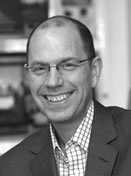 With Halloween and Guy Fawkes signalling the end of October and beginning of November, and with the shops beginning to look like Santa's Grotto, you could be forgiven for thinking that 2012 was nearing its end.
Of course, 2013 is looming, but there are still several weeks before the clock strikes midnight on New Year's Eve and another year begins.
The property market has enjoyed a strong autumn period with decent levels of business being arranged in both sales and lettings. The recent Government support for mortgage lenders has seen some improvement in the availability of mortgage finance and buyer numbers have risen in recent weeks.
There are now a huge number of fixed rate, tracker and variable rate mortgages available at attractive interest rates. Arrangement fees can be high and taking professional advice is recommended as the "headline rate" is not always the best guide to the best mortgage for you. Our professional mortgage advisers will be pleased to discuss, in confidence, your individual circumstances.
The number of new properties coming to the market for sale has remained fairly tight during the autumn period and this is helping keep values strong and create urgency amongst buyers.
October saw a number of sales transactions arranged where the deals hope to be concluded before Christmas. It is now likely that any sales arranged will mean a move early in the New Year although if both parties are able and determined to get a move done by Christmas, it can still be achieved and we shall do our utmost to assist.
In the lettings market, activity is steady and rental levels remain good, although these have shown some signs of levelling out in the second half of 2012. There remains strong tenant interest in well presented, well managed properties and we are continuing to set up good volumes of transactions.
A recent report from the Royal Institution of Chartered Surveyors stated that the housing market in 2012 is ending on a positive note and at Richard Lowth & Company we agree.
The Government recently announced changes to the Estate Agents Act and the repeal of the Property Misdescriptions Act. For consumers, these changes will mean little as there is already protection via other legislation. For estate agents, it is likely to mean little change as "best practice" will still necessitate a professional approach.
We were disappointed to see no tightening up in regards the regulation of letting agents as this sector remains poorly regulated and controlled and there are occasional "horror stories" of rogue letting agents up to no good. As professionals, we would like to see their activities controlled and, where transgressions take place, decisive action taken to stop them trading.
November will see the weather get colder and much darker evenings but at Richard Lowth and Company we will still look to bring warmth to our clients and customers hearts and shine a positive light on all that is good about the market.
As always, if you are thinking of moving, please call myself or the team who will be only too delighted to assist.
Richard Lowth MNAEA MARLA
PS
I shall be away from the UK for a few days at the beginning of November as I am running in the New York Marathon on November 4th. This promises to be a "once in a lifetime" experience.