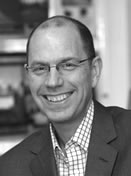 Richard Lowth
One in three private sector renters is struggling to afford their rent every month, new research claims.
The British Social Attitudes study on housing produced for NatCen Social Research revealed problems are more pronounced in the private sector with 35% struggling to cope with paying their rent compared to 29% of tenants in social housing.

The report also suggested that 32% of people think rents in the private sector are too high, regardless of their own tenure. The proportion is more marked among social tenants with 43% considering private rents unaffordable.

Glen Bramley, professor of urban studies at Heriot-Watt University Edinburgh and the author of the report, said: "At a time when government is challenging the need for social tenancies to last a lifetime, it appears that many who rent from councils and housing associations regard private renting a housing alternative which is both unaffordable and insecure."
In his spending review last year Chancellor George Osborne announced the coalition was ending the right to a council house for life with new shorter tenancies for families on waiting lists.

At the same time Osborne said social rents would be capped at 80% of the market rate while housing benefit would be capped at £400 a week for homes in the private rented sector.

Alison Park, lead editor of the BSA report, added: "Restrictions on housing benefit will no doubt increase the difficulties that a significant minority of tenants already report in meeting their rent.
"And the two major perceived advantages of social renting – relative low cost and secure tenure – will also be eroded by higher rents for many new tenants and less long-term security."

The findings follow recent reports that rents are now 4.1% higher than they were a year ago and that the cost of renting is now accelerating at nearly twice the speed of the average salary.

Meanwhile rental arrears have risen and 10.1% of all rent was either late or unpaid in October.
John Heron, Managing Director of Paragon Mortgages, said: "Rent levels have been increasing in recent months and rental affordability is something landlords must be mindful of when setting rent levels.

"Landlords cannot afford to price their customers out of their properties, so they must take a sensible approach to this.

"But it is not just rent increases that will cause concerns to tenants; everybody is worried about the economy and job security and this will impact on general levels of confidence. Tenants and landlords need a clear and open dialogue to reduce the risk of tenant arrears."
Richard Lowth, Mnaging Director of Richard Lowth & Co said: "Given the rise in rental values and the current challenging economic climate, it is no surprise that greater numbers of tenants are struggling to meet their rental obligations.

For landlords it is more vital than ever to ensure that they secure the best possible tenant and not just the highest headline rental value.

Referencing and credit checking of new tenants is vital and can help mitigate risk and sensible deposit arrangements should also be in place.
At Richard Lowth & Co we proactively look to negotiate sensible agreements on renewal and we are finding large numbers of landlords see the benefit of keeping existing tenants rather than risk losing them through being too ambitious with the rent."