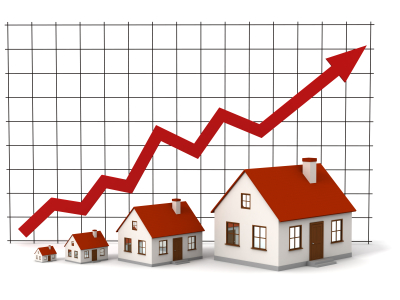 Over a third of landlords say they will increase rents over the next six months due to the strength of demand, research from BDRC Continental revealed.
Landlords said the increased cost of running a property portfolio also has also driven them to increase rents.
At the same time one in five landlords claimed their arrears had increased during Q3 compared with the previous quarter.
The potential rent rises are predicted at a time when almost half of landlords have experienced rental arrears in the past three months and almost three quarters of those who have sought possession of their rental property were driven to do so by rent arrears.
Other reasons include anti-social behaviour, which contributed to nearly half of possessions.
One third of landlords said they had never sought possession of their rental property and landlords wait an average of almost four months to obtain possession and pay £866 in legal fees alone.
Mark Long, director for BDRC Continental, said: "Like everyone who owns a home, landlords face the increasing costs of maintaining property and the impact of this is clearly being felt.
"With a background of Local Housing Allowance rates being capped and a restricted amount of finance available via buy to let mortgages, it's unsurprising that private sector rents are likely to increase by almost 5%."
Paul Diggle, housing economist at Capital Economics, attributed attractive rental yields to supporting house prices.
Diggle said: "With the outlook for tenant demand universally agreed to be strong, it is surely possible that as investors attempt to lock into the attractive income returns on offer, investment buying has been helping to support house prices."
Richard Lowth of Richard Lowth & Co said: "Whilst it is true that rents in the private sector have risen and are likely to continue to move slightly upwards as annual tenancies come up for renewal, this is due to supply and demand and not specifically through passing on any increase in costs incurred by landlords. In our experience, landlords place great value on a good tenant and security of tenure and income is far more important than the last few pounds on the monthly rent.
A landlord only needs to incur a void period of just over two weeks to negate any gain from a 5% rise in rental value and, as the economic situation becomes more challenging, a good tenant in the property is definitely worth keeping.
Using a professional lettings agency and proactive property management team will help reduce the potential of arrears or damage and will resolve any issues expeditiously."