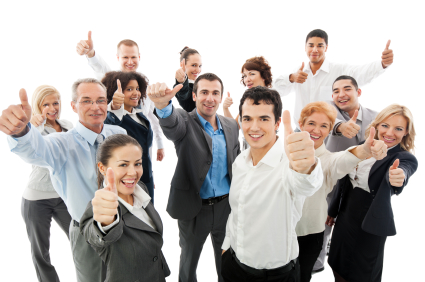 When Richard Lowth opened his second office in Cheadle Hulme some 15 years after the success of opening his first office in Poynton, he was naturally aiming on replicating its success through the combination of great service, superb marketing, honest hard work and the family and community values that are synonymous with the company name.


Now, exactly a year after opening the second office at 8 Station Road, it is now firmly established as the agent of choice for those looking to sell or let locally.

Despite fierce competition from both traditional "High Street" agents and the new breed of "online", fixed fee agencies, the combination of traditional and modern approaches combined with the strengths of a family owned business where customers and clients are seen as friends and treated likewise, is producing results that their clients simply can't praise highly enough.

Jamie Mitchell said: From walking in off the street after deciding to sell my house without any prior consideration just 12 hours earlier, Richard Lowth and Company not only guided me through the house selling process but positively owned the whole process from beginning to end. Richard and the team, Lydia, Emily and Janet took all the viewings, giving feedback in a timely manner, appointed a solicitor on my behalf and furthermore negotiated a discount on the solicitor I instructed. I had asked Richard to find me another property which he actively pursued, calling his customer database for people who had yet to decide whether to sell or not.

On finding my replacement property I asked Richard Lowth and Company to negotiate on my behalf to secure my new home (which was for sale through another local agent). The team carried this out with efficiency and precision using all market data and fact to secure my new purchase.

I am proud to have been the company's first instruction in Cheadle Hulme and also their first completion. The whole process from sign up to SOLD took place in just 10 weeks. Even more remarkable is during this process I have been working away for 5 of those 10 weeks"

Another seller, Deb Martin said: "I recently sold my house with Richard Lowth's Cheadle Hulme branch. I can't praise them enough!

Having used local estate agents for previous house sales, I found it so refreshing to find a company that truly cared and guided me through the whole, sometimes tortuous process! Any question or concern I expressed (even the ridiculous ones) was always met with politeness, understanding and reassurance. In particular, at a crucial time in the process, when we were trying to confirm exchange and completion dates, it was Emily and Lydia who doggedly pursued the solicitors and my buyer, to try to get things sorted. They were great at keeping in touch and passing on any news.

I would definitely use Richard Lowth and Company again, and would recommend them as a great family run outfit that knocks spots off the local competition!"

Building his business on a foundation of quality customer service and the delivery of excellent sales performance, Richard Lowth said: "I am delighted to receive such positive feedback from our clients and customers. With three members of the Lowth family involved in the business together with the rest of our excellent team, I am confident that anyone dealing with us will appreciate the differences we bring to the process and will find the experience much more rewarding and positive than they might imagine."

With the current property market remaining strong, the general economic outlook looking positive and low interest rates looking set to stay at historic lows for some time, now is an excellent time to be moving home.

The team at Richard Lowth and Company in both Poynton and Cheadle Hulme look forward to helping you with your plans.