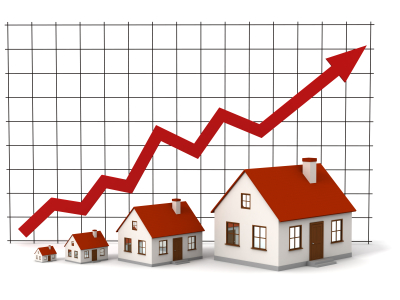 The UK housing market saw a surge in the level of enquires, both for buyers and sellers in the first two weeks of January, according to estate agents.
The buoyant start to the year was recorded in a poll of almost 700 estate agents conducted by the National Association of Estate Agents (NAEA).
Almost two thirds (59 per cent) of those surveyed said that the number of house hunters registering with them during the first two weeks of January was higher than they would normally expect for this time of year. A quarter (26 per cent) said that levels were consistent with the average for January. Just 14 per cent said things were worse than expected.
Similarly, the level of enquiries from potential sellers went up with 45 per cent of NAEA members reporting an increase over the same period. Over a third, 36 per cent of agents questioned said that figures remained steady.
NAEA President Mike Jones said: "The results of this latest survey would seem to indicate a renewed confidence in the housing market as we begin 2011. It is encouraging to see that the majority of our agents are noting an upturn on both the buyer and seller sides and those that didn't are still reporting steady figures consistent with January of last year.
"The market appears to have experienced a jump start to 2011. We are hopeful that this strong start to the year will continue into February."
About the NAEA
The National Association of Estate Agents (NAEA) is the UK's leading professional body for estate agency personnel, representing the interests of around 10,000 members who practice across all aspects of property services both in the UK and overseas. These include residential and commercial sales and lettings, property management, business transfer, auctioneering and land. The NAEA is a sister organisation to the Association of Residential Letting Agents (ARLA), as is PropertyLive.co.uk, the UK's only regulated property portal.
The NAEA is dedicated to the goal of professionalism within all aspects of property, estate agency and land. Its aim is to reassure the general public that by appointing an NAEA member to represent them they will receive in return the highest level of integrity and service in both sales and lettings, for all property matters. Both NAEA and ARLA members are bound by a vigorously enforced Code of Practice and adhere to professional Rules of Conduct. Failure to do so can result in heavy financial penalties and possible expulsion from the Associations.