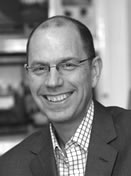 As we move towards Easter and, what is regarded as, a traditionally strong season for the property market, levels of enquiries and transactions continue apace in both sales and lettings.
Despite the continuing challenges of the national economy, the market in Poynton and Bramhall shows no signs of wavering and prices remain steady and strong.
With growing numbers of attractively priced mortgage schemes available, increasing numbers of buyers who have been holding back from making a move, are now committing to buying.
With the weather looking set to get brighter and warmer (hopefully!), now is therefore the perfect time to get a property on the market and show it off to its best as many buyers look to secure a move ahead of summer and new school intakes in September.
The lettings market also continues to be strong and many landlords are taking advantage of attractive interest rates to invest further in the market. Recent reports indicate that the average landlord in the UK now has twelve properties in their portfolio.
More and more people are seeing the private rental sector as a market of choice as it offers greater flexibility of tenure and the average length of a tenancy has increased to over two years. Of course, there are many tenants and some landlords who have entered this market through necessity and who will look to buy as soon as they feel able to do so.
Across the UK the private rental sector now accounts for some 17.4% of households with some 67% being owner occupied and the remainder being socially provided.
With new home building at low levels (less than 100,000 UK starts in 2012) the balance between supply and demand looks set to ensure that values in both the sales and lettings sectors remains strong.
With the market generally buoyant we are starting to see some shortfalls in the levels of instructions coming to the market both for sale and to let. Some people are still slightly reticent about placing their property on the market before securing an onward move.
In my opinion this is the wrong tactic as placing your property on the market ahead of finding an alternative means that you have greater flexibility and control over the process. Quite simply there is nothing to lose and everything to gain as you have removed much of the pressure and given yourself more opportunity by being seen as more committed and serious. This often results in an excellent prices being obtained on properties being disposed of and attractive prices being negotiated on the onward move due to being in a good position to proceed.
As always the team and myself at Richard Lowth & Co look forward to being of assistance to you.
Richard Lowth MNAEA MARLA
Managing Director